NEW SINGLE COMING TO SPOTIFY ON JUNE 17.
DEBUTING MAKE IT LOOK EASY ON IOWA RADIO AND LIVE SHOWS THE WEEK OF JUNE 9TH.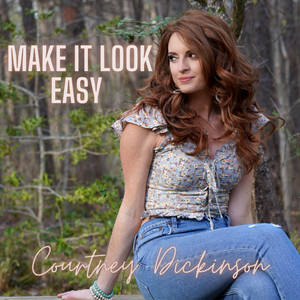 Take a listen to the Acoustic Version of Convenience Store and be sure to add the full band version on Spotify or any other Music Media Outlet. 
"SEE YOU HERE MUSIC VIDEO "
""One of the brightest rising stars in country music, Courtney Dickinson is that lightning-in-a-bottle, once-in-a-lifetime talent that reassures you that the future of country music is in very good hands. This powerhouse voice has a warm, endearing personality, God-given talent and a do-anything work ethic that makes it easy to believe in her and her craft. And I do believe in Courtney Dickinson. I believe Courtney Dickinson is the next big thing in country music and I believe the sky's the limit for this soon-to-be superstar!"— Heath Shelby KWCK Program Director/Music Director Crain Media"